Updated Version 2017
The SMAI Tower Sled 3.0 has had a remodel to have it now feature four poles on the structure. With an unloaded weight of 43kg, the Tower Sled will allow you to perform all types of pushing, pulling and sprint training on most surfaces. Designed to be a durable sled with an extremely solid structure thanks to the cutting-edge design. With wider, nylon skids added to the base, it offers a superior glide on all types of surfaces and will protect floors.
The sled features a collapsible centre weight stack, allowing for easy transport for mobile trainers which is held in place by a 5mm bolt that will ensure it stays rigid when stacked. It can accommodate well over 400kg with the sled having weight plate supports to ensure that your high-quality bumpers aren't damaged and can be removed quickly without pinching fingers. With multiple mounting points on the side skids it allows you to clip onto different points on the sled, making for an ever-challenging workout.
Recommended for use on Astro Turf as the nylon skid plates will degrade quickly on rough surfaces such as concrete.
Specifications
Material: High gauge steel
Steel Thickness: 5mm
Finish: Black powder coat
Weight: 43kg
Usable Stack: 55cm
Unit size folded: 125cm (L) x 66cm (W) x 17cm (H)
Unit size upright: 125cm (L) x 66cm (W) x 103cm (H)
5mm Nylon skid plates
4 anchor points at each corner
COMPARE SLEDS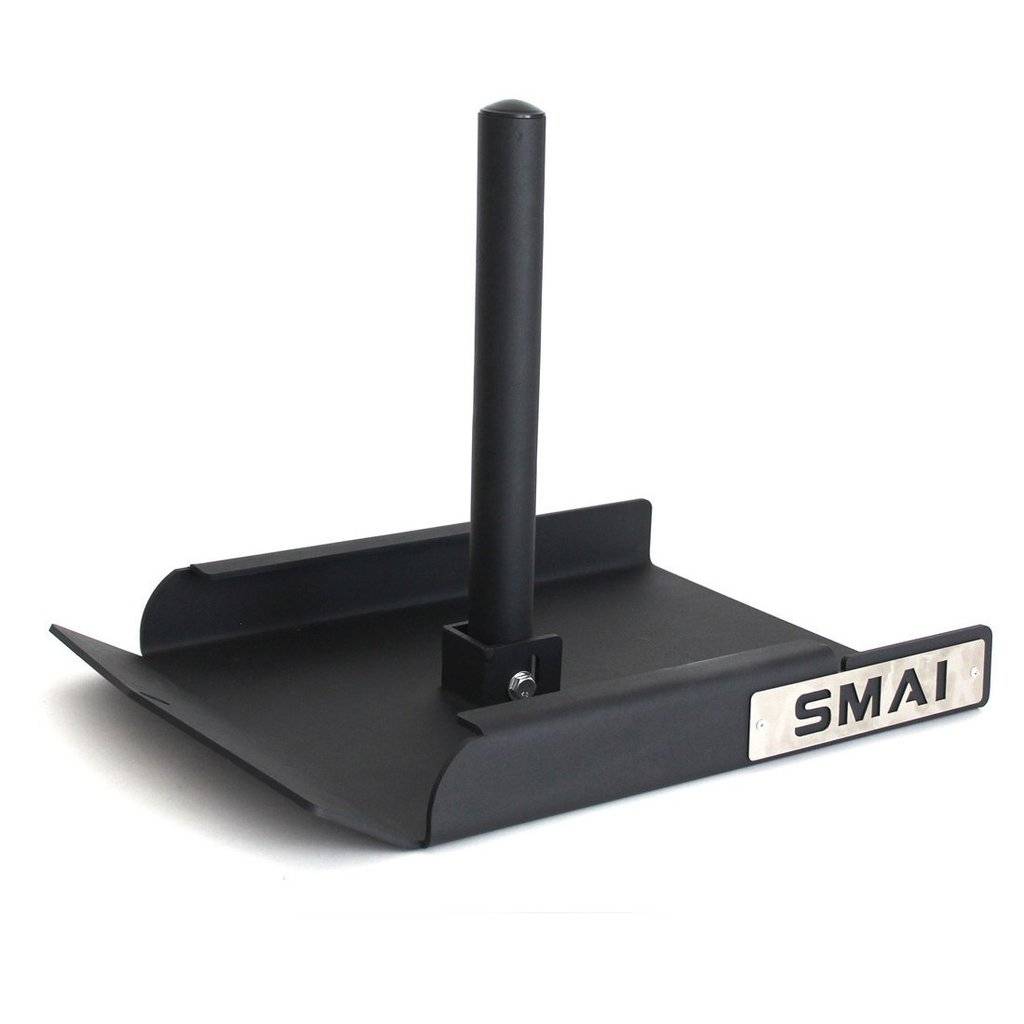 COMPACT SLED
High gauge 5mm steel finished in black powder coat
Usable Centre Stack: 38cm
Folded: 61cm (L) x 42cm (W) x 8cm (H)  
Assembled: 61cm (L) x 42cm (W) x 45cm (H)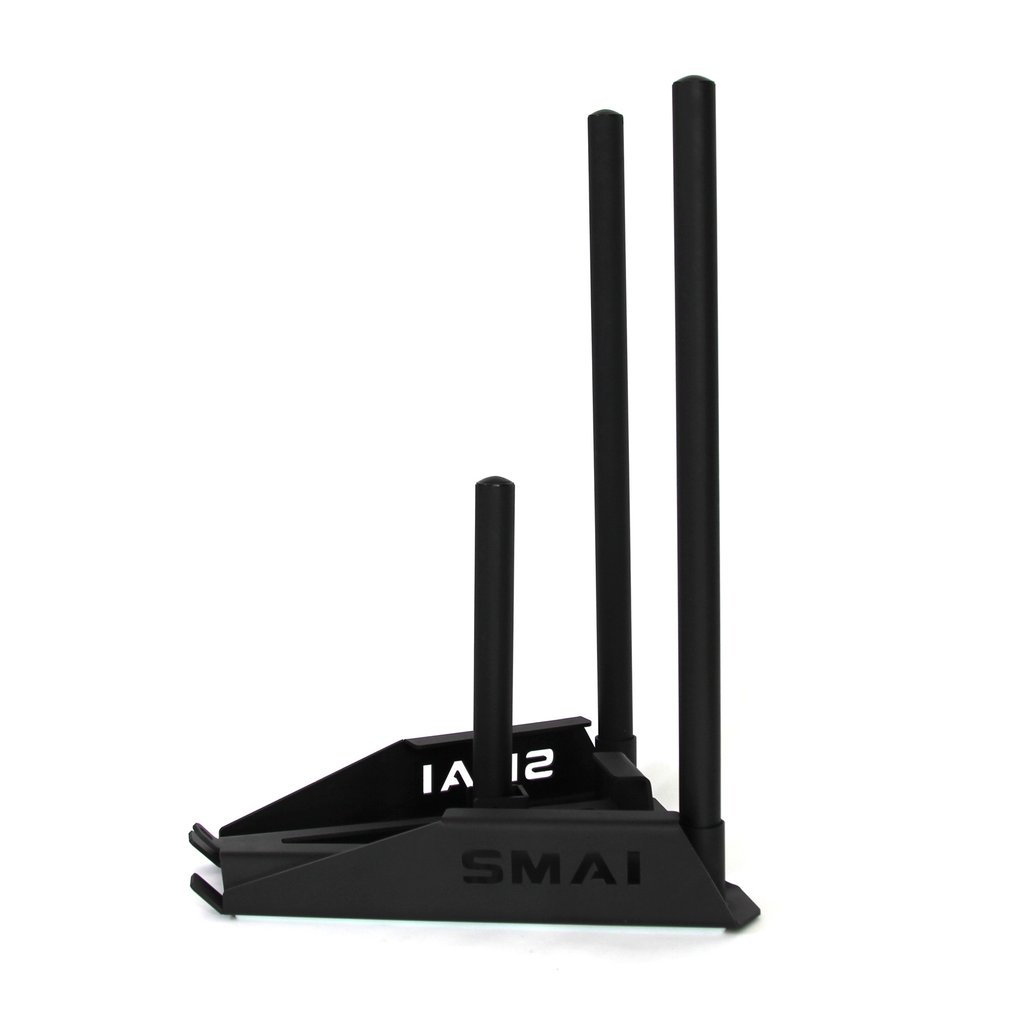 A-SLED
High gauge 5mm steel finished in black powder coat
Usable Centre Stack: 33cm
Folded: 63cm (L) x 61cm (W) x 14cm (H)
Assembled: 63cm (L) x (61cm (W) x 96cm (H)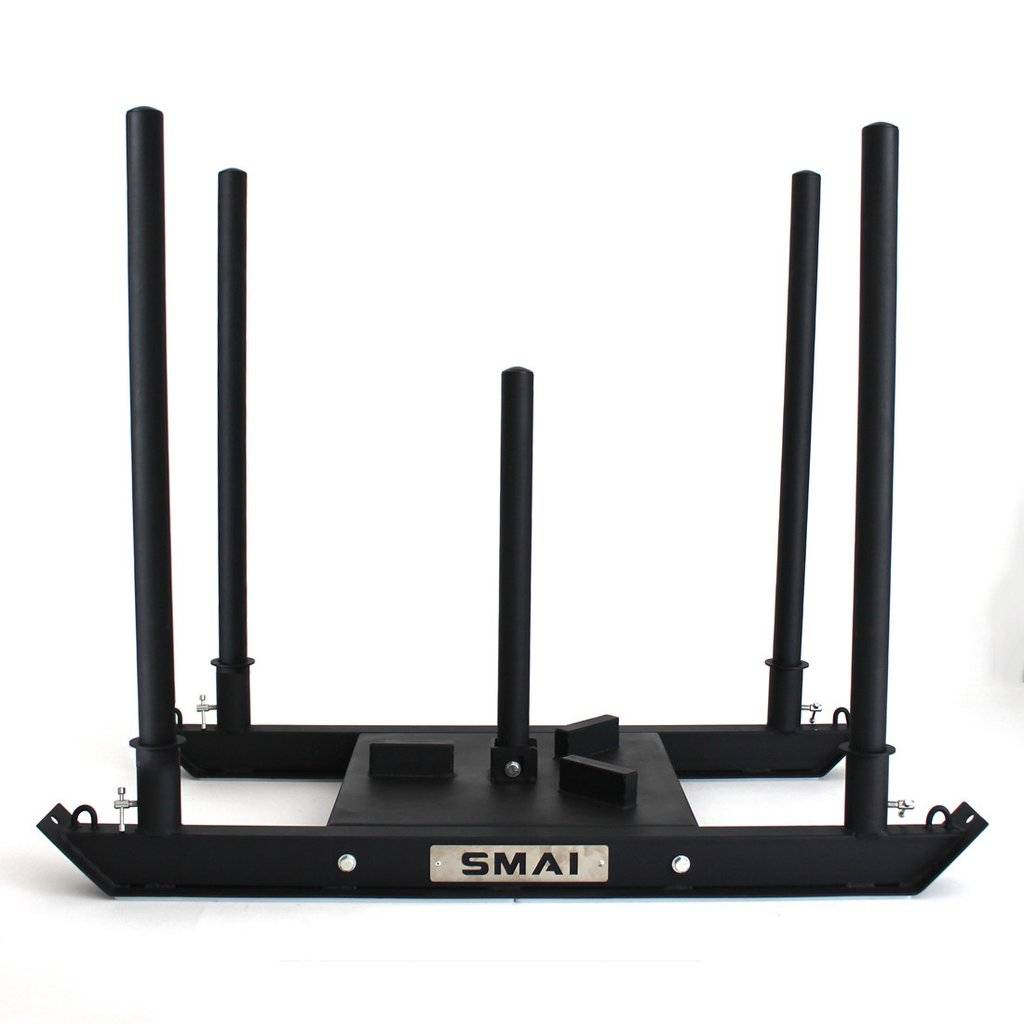 TOWER SLED
High guage 5mm steel finished in black powder coat
Usable Centre Stack: 55cm
Folded: 125cm (L) x 66cm (W) x 17cm (H)
Assembled: 125cm (L) x 66cm (W) x 103cm (H)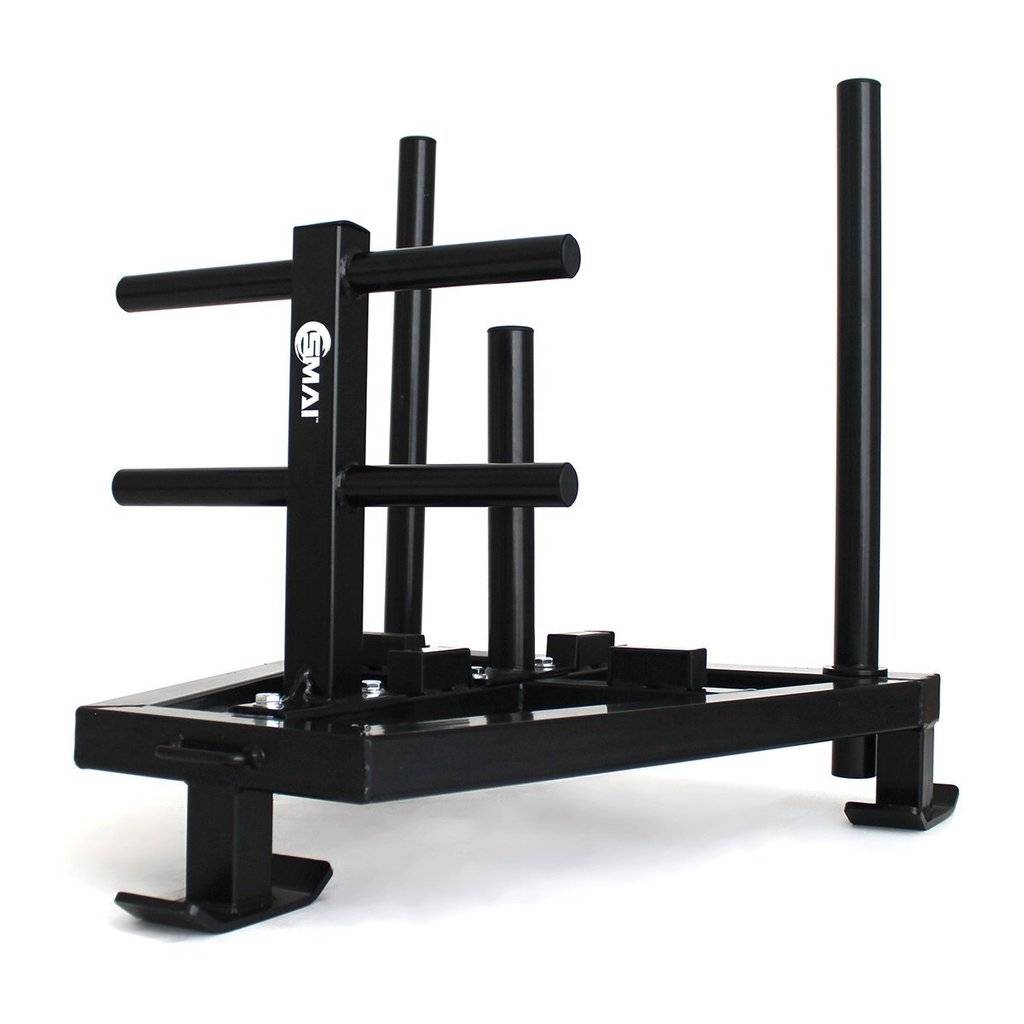 PROWLER SLED
High guage 5mm steel finished in black gloss spray paint
Usable Centre Stack: 31cm
Assembled: 84cm (L) x 76cm (W) x 78cm (H)